Gold Personalized Washer with Birthstones Necklace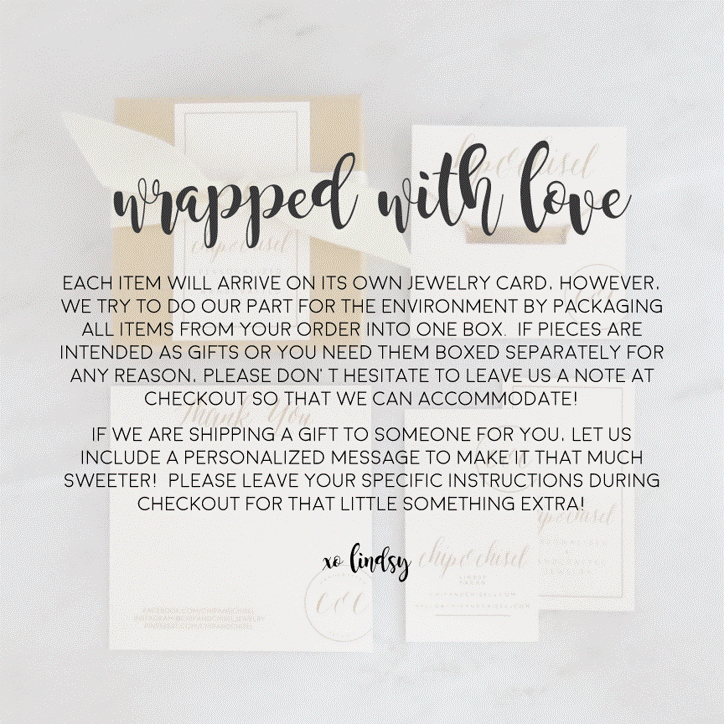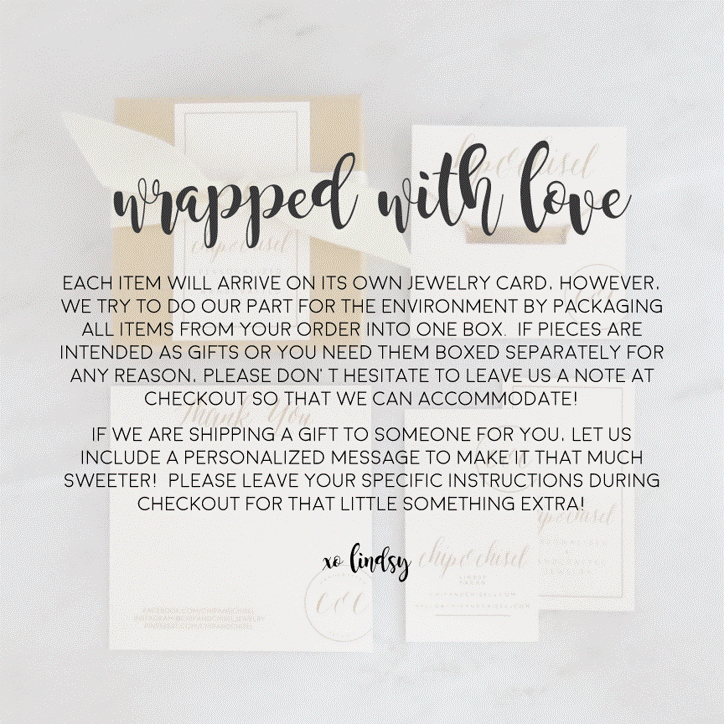 Gold Personalized Washer with Birthstones Necklace
Can't get enough of this new washer size! Gorgeous with or without the Swarovski crystals, this design can accommodate up to 5 birthstones and 30 characters.
14kt gold filled. Washer measures approx. 1 inch.
Each design is handcrafted with love and the utmost attention paid to every detail. Your order will arrive encased in our premium packaging, perfect for gifting to yourself or friends & family!